Overview
Increasingly, companies are realizing that they have to measure their societal impact alongside profitability. Regardless of the sector these companies operate in- FMCGs, telecommunication, manufacturing, construction, or energy- companies ought to employ sustainable practices that will create positive impact and minimize externalities. This they can do, by ensuring that beyond seeking to make profit, they create value for employees, customers, host communities and the environment. This is important to advance a healthy and collaborative relationship between business profit and societal development. That is a win-win between business and society.
It has become imperative for leading organisations to understand the impact of their activities and sustainability efforts on the broader ecosystem. Social Impact Assessment (SIA) – the process of analysing, monitoring and managing social issues- is vital to understanding the holistic impact of a company's activities. SIA could, therefore, reduce risks, enhance decision-making and create value for communities.
This seminar is specially tailored to enable individuals and organisations to learn how to conduct social impact assessments and report sustainability information using globally recognized frameworks.
Learning Objectives and Benefits
Participants will:
Understand the rudiments of conducting social impact assessment and materiality analysis to gain insight into business risks and opportunities.
Learn how to identify and engage host communities and other key stakeholders in creating shared value.
Understand how to design a social impact mitigation plan as well as the process of monitoring and evaluating social investments.
Learn to report sustainability information using global reporting standards.
Who should attend
Middle, and executive-level functional managers in organisations involved in sustainability strategy development and implementation,
Human resources managers,
Corporate social responsibility initiatives,
Strategy, marketing, health, safety, and environment (HSE), risk management and governance.
Structure and Curriculum
Beyond profitability: The need for social impact and sustainability
Creating value for customers, host communities and employees through social impact
Social Impact assessment- best practices
Capturing and measuring social impact as performance management
Sustainability Reporting- Transition to GRI Standards
Admission process
Faculty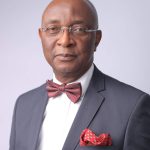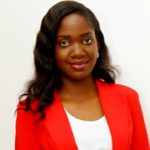 Ibrahim Salau
Testimonials
Upcoming Sessions and Contact