Overview
As a senior leader, you map out your company's course, chart its strategy and foster a culture guided by clear objectives and a shared mission. Today's global, interconnected world calls for senior leaders who are uniquely attuned to the economic currents and market shifts that could advance — or undermine — their firm's long-term sustainability. The Global CEO Programme – Africa has been designed and developed for leaders like you. It will enhance your strategic vision and equip you with new tools to better navigate disruptive trends that could impact your business. By merging the expertise of three top business schools and three global venues, the programme delivers a singular learning experience like no other.
Learning Objectives and Benefits
Integrative thinking: Chart your company's future and establish its long-term course within a global context
Innovation mindset: Think like an entrepreneur to identify relevant trends and better leverage technology,
resources and talent.
Decision analysis: Heighten your decision-making skills in information-scarce scenarios.
Change agents: Drive change in your organisation to improve systems, processes and outcomes.
Who should attend
Board Members
Presidents of large corporations
Business Owners with whose businesses generates a minimum of $10 million
CEOs of large and multinational organisations
C-suite executives
Structure and Curriculum
Module 1: Strathmore Business School, Nairobi, Kenya
7 May- 13 May, 2023
Discussion of country-to-country internationalisation strategies and analysis of how to adapt their key elements of organisation to the global context
Governance and the CEO's role in complex business organisations
Module 2: Lagos Business School, Lagos, Nigeria
17 July – 23 July, 2023
Concepts of global and African economics, strategy definition and scenario planning
Role of the CEO and the management team as transformational leaders in the African context
Module 3: Yale School of Management, Connecticut, USA
10 September – 16 September, 2023
Managing innovation and entrepreneurship within and outside the corporation
Exposure to the new strategies brought by the digital revolution and the capabilities needed to make innovation a reality
Admission process
Applications are accepted throughout the year, but should be received no later than one month before the start date. The Admissions Committee, comprised of representatives Lagos Business School and Strathmore Business School, thoroughly reviews all applications. Due to class-size constraints and the need to maintain a balanced mix of professional profiles, it is possible that even highly qualified applicants may not be admitted.
Faculty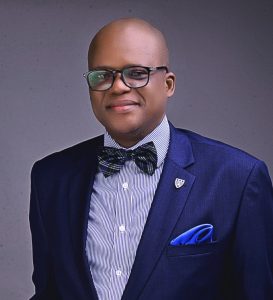 Henry Onukwuba
Academic Director
Testimonials
---
It is a perfect programme fora global minded leader. It is well suited to the African context and incredibly impactful.
Ayodeji Balogun Director, West Africa, Afex
Upcoming Sessions and Contact
For more information, please call Victor – 07080070551 or send an email to execedsales@lbs.edu.ng