Overview
With the current global and local business challenges such as rising cost of doing business, policy uncertainty and unpredictability, liquidity problems, rising unemployment, poverty and Covid 19 pandemic, the need for a re-think of business strategies and effective management of business problems to achieve sustainable profitability, growth and performance cannot be over-emphasized. As the senior management/board is central to the development and execution of robust strategies, it is pertinent that they are constantly abreast with key issues and developments not only in their but in both local and global economy.
As the senior management/board is central to the development and execution of robust strategies, it is pertinent that they are constantly abreast with key issues and developments not only in their industry but in both local and global economy.
However, while awareness of the key economic/business issues is important, it is not sufficient. Surviving and growing a business in the current turbulent business environment will require not only the awareness of key issues but also a holistic understanding of the complex correlation among the different types of business issues/challenges and the role of senior management/board in ensuring continued growth and superior performance of the firm within an effective corporate governance framework and practice. To perform such key strategic and leadership responsibilities, it is immensely important that the board/senior management is conversant with key and emerging corporate governance issues.
These include the role of the board/senior management in strategy formulation and execution, board/management relationship and enterprise-wide risk management, board performance and evaluation, board committees & executive compensation, succession planning and stakeholders' engagement, board/director development and sustainability, leadership/managing in the 21st century and business continuity, and role of leadership and tone at the top.
At the end of the programme, participants will achieve a better understanding of the need and importance of effective corporate governance and then the pertinent responsibility of the board/senior management in enthroning robust and effective corporate governance through.
Learning Objectives and Benefits
At the end of the programme, participants will achieve a better understanding of the need and importance of effective corporate governance and then the pertinent responsibility of the board/senior management in enthroning a robust and effective corporate governance through:
Detailed understanding of the key economic trends, business risks and the synergy between risk and strategy
Deep and clear comprehension of the meaning and practice of corporate governance and the importance and benefits to organisations.
Demonstrate a critical awareness of the board/senior management's strategic and governance role in a turbulent business environment.
Good understanding of the role of the board/senior management in effective risk management within the context of an enterprise-wide risk management approach, risk-aware culture, and business continuity
Critical analysis and understanding of the issues, challenges, and prospects of corporate governance and the Nigerian/global economy in the next 10 years.
Robust understanding of the key governance issues such as board/management relationship, board committees, stakeholder engagement, executive compensation and succession, planning, board evaluation, and performance.
Who should attend
Board of Directors
Executive Management Teams
Advisory Boards
Structure and Curriculum
The Socio-economic Environment of Business: Market Insights, Key business risks and the need for Corporate Governance.
The Concept of Corporate Governance: Meaning, Developments and a Value Creating Board.
Corporate Governance in Nigeria: Issues, Challenges and Prospects.
Strategy in a Turbulent Environment- The Role of the Board and Senior Management.
Board Financial Issues and Financial Oversight.
The Risky Business of Being a Director.
Director Selection, Onboarding and Disqualification Process.
Board Composition, Diversity and Tasks.
Strategies for Effective Board – Management Relationships.
Board Performance, Appraisal and Evaluation.
Board Effectiveness- Do Committees Really Matter?
Executive Compensation and Director Development.
Executive Succession Planning and Sustainability.
Enterprise-wide Risk Management and Business Continuity.
Stakeholder Engagement and Board performance.
CAMA 2020 and Implications for Business and Directors/Board.
Tone at the Top- Organizational Culture and Board Effectiveness.
From Planning to Action: Strategy, Leadership and Effective Governance- Trilogy for Sustainable Growth and Perfromance
Admission process
1. Click on the Apply Now tab
2. Select the number of participants to enroll on the programme
3. Fill in your details to complete your application
4. Request for an invoice or make an instant payment via our secured payment gateway
5. Upon confirmation of payment, a programme manager will get in touch with you at least three days before the programme commences.
Faculty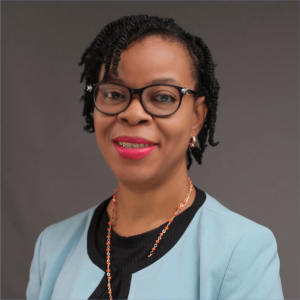 Professor Enase Okonedo
Enase Okonedo, FCA, is currently the Vice-Chancellor of Pan-Atlantic University, Lagos, Nigeria. Prior to this, she was Deputy Vice-Chancellor and Dean of Lagos Business School (LBS).
Enase Okonedo joined Lagos Business School in 1995 after a stint in the banking and financial services sector. Before she was appointed Dean, she was a full-time faculty member at the school teaching courses in Finance as well as Problem-Solving and Decision-Making; and held several leadership positions at the School.
As Dean, she was instrumental in transforming Lagos Business School into a globally recognized and foremost business school in Africa. Under her governance, the School attained international accreditation from the world's leading accrediting bodies and was continuously ranked by the Financial Times of London as one of the top providers of Executive Education courses over the past thirteen years, and as the best Custom Executive Education provider in Africa in 2020. Furthermore, LBS Executive MBA is the only African Business School to feature in the 2020 edition ranking of The Economist magazine.
A seasoned educator who has paved the way for women in leadership in various sectors, she is recognised internationally and serves on several boards in the management education sector including the boards of Global Business School Network (GBSN); United Nations Principles for Responsible Management Education (UNPRME); and the Academic Advisory Board of Blatnavik School of Government, University of Oxford. She has also served on the board of Graduate Management Admission Council (GMAC) and held leadership positions on the boards of AACSB International as Secretary-Treasurer, and the Association of African Business Schools where she was Chairperson.
She also serves on boards in the banking, telecommunications, and power sector and is the President of AIFA Reading Society – a society committed to achieving sustainable education in Africa by promoting and supporting a reading culture; and a member of the Panel of Advisors, Africa Initiative for Governance (AIG).
She is a professor of management and holds a Doctorate in Business Administration (DBA) from International School of Management (ISM), Paris; an MBA from IESE Business School, Barcelona, and a Bachelor's degree in accounting from the University of Benin.
She is a fellow of the Institute of Chartered Accountants of Nigeria (ICAN); the Institute of Directors (IOD); the Society for Corporate Governance Nigeria (SCGN) as well as the International Academy of Management (IAM).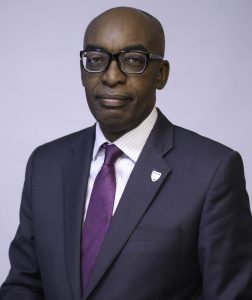 Professor Olawale Ajai
Olawale is a Professor of legal, social, and political environment of business. He is the Director of Research at LBS, an author and co-author of several books. He has also drafted federal and state legislation. He benefited from business, community, and interpersonal negotiation, peace building, and dispute resolution training in Ghana, United States and England and was a coordinator of the Dispute Resolution Programme at the Nigerian Institute of Advanced Legal Studies.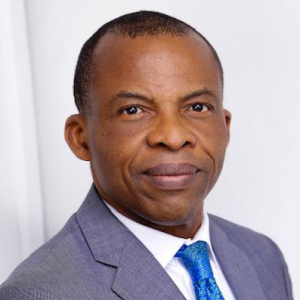 Chidi Okoro
Chidi teaches Strategy at Lagos Business School. He is currently the Founder/Executive Consultant of Drugs and Medicaments Nigeria Limited, a retail chain/own brands dealer in the Pharmaceutical sector. He is a consultant in Strategy and Business Development to organizations in FMCG, Pharmaceutical, Retail and Africa operations. Chidi Okoro has over thirty years of experience across industry sectors. He has worked across the Pharmaceutical, Personal Care, Food, Telecommunications industries. He has exposure across all states of Nigeria and has also set up ongoing business operations in all four regions of Africa. He was Managing Director GlaxoSmithKline Consumer Nigeria PIc, CEO Africa for Lucozade Ribena Suntory, CEO UAC Foods/Tiger Brands SA JV and was also a member of Board of Ogun State Security Trust Fund for three years. He obtained a Senior Management Programme certificate from Lagos Business School and an Executive Master's Degree in Positive Leadership and Strategy from IE Business School, Madrid, Spain.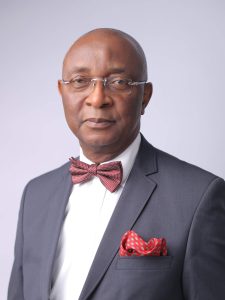 Professor Chris Ogbechie
Chris is a Professor of Strategic Management and the Dean of Lagos Business School, Pan-Atlantic University. He is also a visiting professor at Strathmore Business School, Nairobi, Kenya. Professor Ogbechie has a first-class honours degree in Mechanical Engineering from Manchester University, an MBA from Manchester Business School, and a PhD in Business Administration from Brunel Business School in the UK. He has vast experience in marketing, strategy and corporate governance derived from his work as Head of Marketing/Sales at Nestle Nigeria and his consulting work with Nigerian, Ghanaian, and Kenyan firms over the years. While in Nestle, he held international positions in Malaysia, Singapore, and Switzerland. Professor Ogbechie teaches strategy, sustainability and corporate governance at the Lagos Business School and Strathmore Business in Nairobi, Kenya; he is also the founding Director of the School's Sustainability Centre. His research interests are in strategy in turbulent environments, strategic leadership, board effectiveness, and corporate sustainability.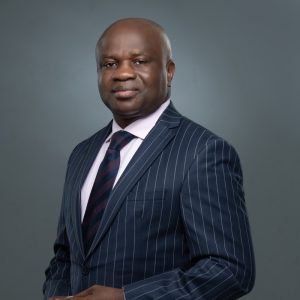 Dr. Okey Nwuke
Okey has over 27 years of experience in Finance and Corporate Governance from working with top corporates and leading commercial banks in Nigeria.
He is highly skilled in the management of financial institutions having held the Executive Director position in Access Bank from 2004 to 2013. He also served as the Chairman of the Board of Directors of Access Bank's subsidiaries in Rwanda and Burundi and was also one of the pioneer Non-Executive Directors of StanbicIBTC Pension Managers Limited. His key competencies include marketing, negotiation, presentation, business restructuring and turnaround management. He is currently a Non-Executive Director of Access Bank and chairs the Shareholders' Audit Committee of NASCON Pc, and Chairman F the board of Access Pensions. He joined the Board of Coscharis Group in August 2014 and is currently responsible for the strategic drive to optimize the Group's sales within the corporate sector and for reorganizing the aftersales operations of the Group to serve as a driver for sustained increases in repeat sales and referrals. He is also responsible for the governance of the key subsidiaries of the Group. Dr Nwuke holds a MBA (Distinction) in International Banking and Finance from Birmingham Business School, United Kingdom. He was awarded Doctor of Business Administration (DBA) in Leadership at the Walden University, Minnesota, USA with a research focus on leadership transition challenges in family businesses.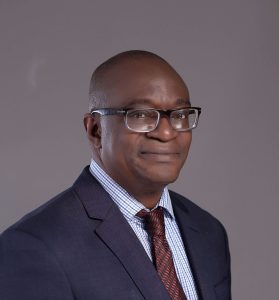 Isaac Orolugbagbe
Isaac is a Senior Fellow at Lagos Business School and an Adjunct Faculty, Strategy & Corporate Governance at Strathmore Business School, Nairobi, Kenya. His areas of interest include business strategy, innovation, and corporate governance. As CEO of Accelstra Limited (a Strategy and Innovation Consulting Company) he advises companies such as Merck KGaA, Inland Containers Nigeria Limited, and SIFAX Group on how to ensure profitable and sustainable growth using innovative principles and techniques and promotion of healthy culture to enable successful execution of business strategies. For more than 30 years, Isaac has worked successfully at senior levels in diverse industries. These include Audit and Finance, Consulting, Aviation, Air Express Logistics, Freight and Maritime, Oil and Gas with a keen interest in Entrepreneurship. His indelible footprints can be seen in his roles as Treasury Controller DHL Nigeria, Senior Accountant Shell Petroleum Development Company, Managing Director, Red Star Express Plc., licensee of FedEx Corporation in West Africa (a position he held for 10 years), and CEO Skyway Aviation Handling Company (SAHCO PIc). Isaac holds a Master of Business Leadership from the University of South Africa.
He is a Fellow of the Society for Corporate Governance Nigeria.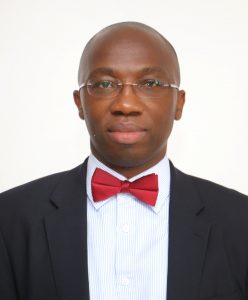 Dr. Franklin Ngwu
Franklin is the Director of Lagos Business School (LBS) Sustainability Centre and an Associate Professor of Strategy, Corporate Governance and Risk Management. He has a PhD in Law and Economics of Banking Regulation, MSc in Economics and Post-graduate Diploma in Development Economics from University of Manchester, UK. He also has MSc in Comparative Political Economy from Cardiff University, UK.
He has over 20 years' experience in teaching, private sector, policy research and consulting both in Nigeria and UK. He has consulted for both local and international organizations and worked in Barclavs Bank UK for over five years. In Nigeria, he has provided either training or
consulting services to the executives and boards of many firms including the Central Bank of Nigeria, African Development Bank, StanbicIBTC, First Bank of Nigeria, WAPIC Insurance, Nigeria Stock Exchange, Asset & Resource Management Holding Company, Nigerian Breweries PIc, AX Mansard, FrieslandCampina WAMCO Nigeria PIc, Fidelity Pension Managers Ltd, and Dangote Group. He has multi-disciplinary teaching and research interests including Business Strategy and Management, Risk Management and Corporate Governance, Bank Management and Regulation, Law and Finance in Emerging Markets, Corporate Social Responsibility and Development Economics. He is the author of two corporate governance handbooks titled Corporate Governance in Developing and Emerging Markets (Routledge, 2016) and Enhancing Board Effectiveness-Institutional, Regulatory and Functional Perspectives for Developing and Emerging Markets' (Routledge, 2019). He is working on his fourth book which will be published by Cambridge University Press. He is the Co-chair of Private Sector Advisory Group Board on UN Sustainable Development Goals (SDGs).
Testimonials
Upcoming Sessions and Contact
For more information, please call Nkechi Iwegbu on 08024782906 or send an email to execedsales@lbs.edu.ng or niwegbu@lbs.edu.ng