Overview
The Owner-Manager programme(OMP) is designed for owners/managing directors of small and medium scale organisations. It is designed to provide business owners with the skills and capacity for development of long-term strategic plans to transform their businesses and drive profitability.
Learning Objectives and Benefits
The OMP will enable participants:
Acquire knowledge of steps required to build competitive and sustainable businesses
Gain knowledge on the importance of entrepreneurial leadership to inspire creativity and build commitment at all levels in their organisation.
Understand how to innovate systematically in cost-effective ways that are relevant to the customer
Develop critical skills required to continuosly identify and assess new business opportunities
Master the business dynamics and benefits of for-profit businesses with a social impact and its importance for business sustainability
Discover how to build a culture of excellence for a sustained competitive advantage
Who should attend
Founders or business owners/co-owners of companies in existence for a minimum of 2 years with at least N50m annual turnover
Partners in professional firms with at least five professionals
Structure and Curriculum
The Owner-Manager Programme runs for six weeks over six months with one week every month for class sessions.
Sessions will be taken on the following courses:
Analysis of Business Problems
Marketing Management
Operations Management
Control/Accounts Management
Human Resource Management
Team Building
Communication Skills
Financial Management
Economic Analysis
Social and Political Environment of Business
Organisational Learning
Business Strategy
Business Ethics
Change Management
Business Law
Admission process
Complete an application form online or make a request to execedsales@lbs.edu.ng
All applications undergo a thorough screening process prior to confirmation of admission
The Programme Manager will get in touch with you as soon as an admission is granted.
Faculty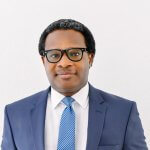 Professor Tayo Otubanjo
Academic Director
Testimonials
Upcoming Sessions and Contact
| 5, September, 2022 – 10, March, 2023 | 14, November, 2022 – 15, May, 2023|
For more information, please contact Janet: 09026666643; jadeegbe@lbs.edu.ng or send an email to execedsales@lbs.edu.ng