Overview
After well-thought and careful considerations, companies, and individuals generally craft strategies to accomplish their corporate or personal goals. A good strategy is required to deliver a good and sustained performance. Businesses and individuals are now faced with new realities – environmental turbulence. The competitive advantages of yesterday in many instances are unable to cope with the market challenges of today. The new challenges require new dynamics.New categories of customers are emerging, while the existing customers are coming up with new tastes and preferences. Customers are generally more discerning than ever. They have access to better information. They want better products and services. They want it faster, cheaper and they want it now. Competitors are emerging from most unlikely sources. New technologies are emerging, and they are challenging the existing business models, they offer new service delivery channels and newer opportunities for engaging customers. Regulations are also changing at faster rates, economic crises, environmental challenges, and health problems from one part of the world affects the other. Trade globalization is moving together with globalization of crises.Creative and innovative approaches are required to understand these special customers and how to operate in these turbulent environments. The society requires managers and business leaders that can innovate Nigeria out of crises. How can we bring prosperity, good products, and services to our societies? In the words of Ludwig von Misses 'The market system brings prosperity to those who satisfy the desires of others in the best and the least expensive way. Wealth can only be attained by serving the consumer'. Corporations and individuals must improve their abilities to create and innovate to serve customers with better products and services. Hopefully, the market will continue to reward creative and innovative efforts.
Learning Objectives and Benefits
Understand how successful individuals and companies have applied creativity and innovation to stand out from peers and sustained their competitive advantages.
Understand the concepts of divergent and convergent thinking and how to use these processes to get results.
Understand the importance of customers' needs to innovation, how to uncover customers' needs and how to create products/services to meet the customers' needs.
Understand the principles of lean start methods to test concepts and ideas, validate ideas, learn from the feedback, and improve ideas until they are ready for market.
Understand the business model canvas and how to apply the tool to design new business models or to improve existing ones.
Apply the skills learned to identify problems and design solutions with a business model that would be profitable and sustainable.
Who should attend
The programme is designed to benefit:
Employees and individuals who are interested in personal improvements and for those who are seeking new approaches to issues and challenges
Business owners who want to have a better understanding of the customers, the environments, the business structure, and processes and want to know how to respond to the changing market dynamics.
Top management who are concerned with how to continually create new competitive advantages and sustain the existing strong competitive positions for their organizations
Structure and Curriculum
What is Creativity and Innovation?
Giants of Enterprises
The search for creative solutions through divergent and convergent thinking
Understanding Customers' Needs
Solving difficult problems with creative thinking, and innovative tools and business models.
Lean Start Up Principles
Introduction to Business Model Canvas
Institutionalizing Innovation Management in the Workplace
Admission process
Complete an application form online or make a request to execedsales@lbs.edu.ng
All applications undergo a thorough screening process prior to confirmation of admission
The Programme Manager will get in touch with you as soon as an admission is granted.
Faculty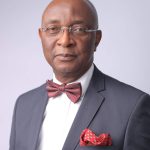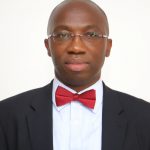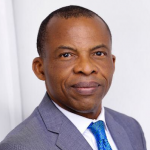 Testimonials
Upcoming Sessions and Contact