Overview
To gain a competitive advantage in today's talent-driven economy, organisations must build a sustainable talent pipeline. Organisations need to develop early-career high potential talent into tomorrow's leaders. The future success of today's organisation depends on the organisation's ability to prepare promising professionals to handle challenges associated with navigating the increasingly complex organisational and market terrain. The design of the Management Acceleration Programme draws from Lagos Business School's experience in creating transformational learning experiences for high potential managers over the last three decades, as well as practical insights from experienced talent managers. It is designed to enhance emerging leaders' performance readiness, fast-track their careers and accelerate their impact on the organisation. On successful completion of this programme, participants are admitted into the prestigious Lagos Business School Alumni Association.
Learning Objectives and Benefits
To prepare the emergent leader for the rudiments of leadership. This programme will help the participants to understand the internal and external business environment. Participants will have the unique benefit of gaining new business perspectives through interaction with a multi-disciplinary faculty who have real-life experience at senior levels in multinational organisations. It considers that the participants in this class will return for the Senior Management Programme at Lagos Business School after two or three years.
At the end of the programme, participants will:
Become competent and confident managers equipped to deal with business challenges
Develop clear aims and plans for ongoing personal and professional development
Build your self-awareness through personalised coaching intervention.
Who should attend
Participants should have at least 3 – 5 years' experience in roles of increasing responsibility.
Individuals identified as possible future leaders
Technical experts transitioning to management roles
High performing individuals being prepared for demanding developmental assignments
New managers taking on leadership responsibilities for the first time.
High performing emergent leaders identified as having the potential to influence their organisation's future success
Highly motivated young professionals on management associate, graduate trainee, and other early career development programmes.
Structure and Curriculum
Our integrated curriculum has been restructured to be delivered through three modules each with themes representing the courses within it. The programme rests on the bedrocks of Self-leadership, Teamwork, Emergent Team Leadership and Intrapreneurship.
Module 1: The Big Picture
Introduction to Strategy: The big picture
Understanding the Economy
Digital Business Transformation
Business and Management Ethics
Understanding Change
The Corporate Brand
Understanding Finance and Strategy Practices in Africa
Understanding People and Cultural Practices in Africa
Module 2: Inside the Business
Fundamentals of Accounting
Fundamentals of Finance
Introduction to Supply Chain Management
Introduction to Marketing
Fundamentals of Decision Making
Introduction to Project management:
What is a Project?
People Management
Engaging and Doing International Business
Remote and Virtual Work – Challenges and Opportunities
Module 3: Self in the Business
Self-Leadership (includes a personality assessment debrief)
Personal Branding
Intrapreneurship (Corporate Entrepreneurship)
Teamwork
Emergent Team Leadership
Management communication
Power and Politics in Organisations
Personal Development Planning
Mode of Delivery
The Management Acceleration Programme runs for three weeks over three months with one week every month for class sessions.
Admission process
Complete an application form online or make a request to execedsales@lbs.edu.ng
All applications undergo a thorough screening process prior to confirmation of admission
The Programme Manager will get in touch with you as soon as an admission is granted.
Faculty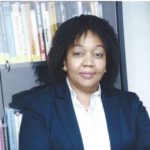 Ucheora Udoji
Academic Director
Testimonials
Upcoming Sessions and Contact
For more information, please contact Toba: 07080070553; tolugosi@lbs.edu.ng or send an email to execedsales@lbs.edu.ng