Overview
In an erratic, complex and rapidly evolving environment, any organisation that hopes to survive, let alone thrive must have a Chief Executive Officer (CEO) that is future-focused and agile. A CEO that can make things happen in a world characterized by disruptive innovation where success is more about changing the game, not just playing the game. This would entail transforming customer experiences and building sustainable competitive advantage to deliver such experiences
Just as the business context has evolved, so must the approach to leadership development. The way CEOs are developed must mirror this evolution. It must enable people leadership practices that influences CEOs to be imaginative, open to learning and unlearning. A significant proportion of learning on this programme will come out of peer stimulated learning and the sharing of experience and stress-testing each other's ideas.
Learning Objectives and Benefits
This programme will enable participants to anticipate risks outside formal functional boundaries and turn them into opportunities by coalescing around a common purpose.
Participants will learn to go beyond problem solving skills to using design-thinking to build ecosystems that harness available diverse cross functional insights and perspectives of their C-Suite, creating vale faster and sustainably.
Participants will learn to handle numerous inherent paradox situations that defy either/or solutions and compromises, to build on existing value streams and at the same time find new ones thereby ensuring resilience and agility.
This programme will enable participants to collapse silos and get people amplifying their impact as they ignite each other's success.
Participants will learn how to create high-performance work environments to be effective in riding change that comes in waves and address adversity thereby building sustainable legacy.
Who should attend
Designed for both new and experienced CEOs of companies with:
A minimum of 15 years business management experience
An annual turnover of over N1 billion
A demonstrated track record of leading regional or global teams and motivating by example
The agenda and ability to drive transformation in a complex, uncertain business environment
Substantial work experience, including significant time as a business leader across regions and culture
Readiness to immerse themselves in a transformative learning experience that offers opportunity for serious self-assessment
Fluency in written and spoken English
Structure and Curriculum
The Chief Executive Officer Programme runs for 15 days over 4 months with two weeks of intensive face to face workshops at the school.
Module 1: Authentic Leadership for Organisational Effectiveness and Competitive Advantage
Authentic Leadership for Organisational Effectiveness
People As a Source of Competitive Advantage
Module 2: Legal, Social and Political Dimensions of Business
Doing Business and Running Organizations in Nigeria
Strategic Foresight and Design Thinking – Building Resilience and Agility
The New World of Work, Working and the Worker
Module 3: The Performance of Organisations
The Approach
While the Academic Director will oversee the overall design and delivery, the intention is to assign modules to specific faculty members who will be responsible for ensuring internal consistency, integrity, and flow within the respective modules they are responsible for.  The Academic Director will ensure inter-modular congruence and overall fluency of the programme
It is intended that the programme is as flexible as possible. It can be completed either in 6 months or in 12 months with a requirement to be in the school only two times and for one week each time. Sessions will be a combination of synchronous and asynchronous online except for the weeks when participants need to be present in school for face-to-face sessions or hybrid sessions. These will be based on the recommendations of the respective faculties responsible for the different modules.
Two individuals may register at the same time and A completes the programme in 6 months. B can however take longer and have an opportunity to attend synchronous sessions missed in the first six months with the next cohort.
The Peer Mock Board Project Development and You and Your C-Suite Sessions
Participants will identify a Business Issue and working with a Board of Peers (Acting like a Board of Directors) will develop this into a project. The participant will report into the Board and get the strategy developed and stress-tested by the Board. The execution of this will then be the subject of the You and Your C-Suite Session in Module 5.
Admission process
Complete an application form online or make a request to execedsales@lbs.edu.ng
All applications undergo a thorough screening process prior to confirmation of admission
The Programme Manager will get in touch with you as soon as an admission is granted
Faculty
Lead faculty: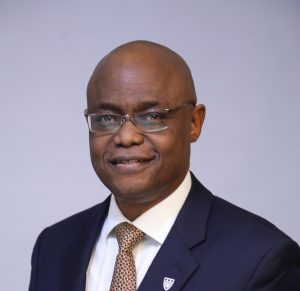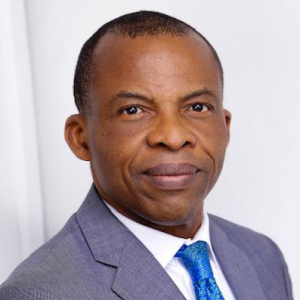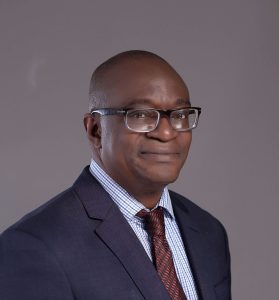 Testimonials
Upcoming Sessions and Contact
For more inquires and information, Kindly reach out to any of the contacts below;
Toba Olugosi
+234 708 007 0553
tolugosi@lbs.edu.ng
Afolabi Oyewunmi
+234 805 327 7706
aoyewunmi@lbs.edu.ng
Janet Adeegbe
+234 902 666 6643
jadeegbe@lbs.edu.ng
Oluwakemi Mfon-Bassey
+234 808 672 6686
omfon-bassey@lbs.edu.ng