Overview
Globally, the waste management industry is increasingly moving from a conventional approach to sustainable and innovative ways of managing waste. With this approach, the industry is becoming a lucrative and next revolutionary industry in many countries where millionaires are currently being made. However, in Nigeria, there is a dearth of professional training programmes on sustainable and innovative waste management to facilitate the growth of the industry.
The Programme is designed for youths (within the age bracket of 18 to 40 years) working in the waste management industry. This demographic of participants are looking to build business and leadership skills to effectively manage the peculiar technicalities and the business aspects (finance, technology and human resources) in the sector. The programme should also facilitate entry of informal youth-led waste management businesses into the formal economy in a manner that improves their business reputation and potential for expansion and growth.
This programme is supported by the Aspire Coronation Trust (ACT) Foundation.
Learning Objectives and Benefits
Understand key concepts and principlesof sustainable waste management and what a circular economy means for businesses in emerging and developing economies.
Gain knowledge ofrelevant regulations/legislation, standard procedures, best practices, ethical and social aspects of waste management in Nigeria.
Apply business and leadership skillsto effectively manage finance, technology and human resources in waste management.
Examine the complexnature of waste generation, treatment, disposal and monitoring within the value chain.
Who should attend
This course is designed for youth within the age bracket of 18 to 40 years who are:
Entrepreneurs and employees of waste management companies
Employees of waste handling departments in companies, government departments and nonprofit organisations
Managers and operators of waste systems
Sustainability (E&S/CSR) and Health, Safety and Environment (HSE) professionals.
Structure and Curriculum
Stepping up to Leadership: Ethics, Profits and Impact
Circular Economy and Waste Prevention in the Emerging Markets
Duty of Care: Waste Legislation, Regulations and Compliance
Socio-Environmental Impact in Waste Management
Managing Waste Projects for Sustainability
Admission process
1. Click on the Apply Now tab
2. Select the number of participants to enroll on the programme
3. Fill in your details to complete your application
4. Request for an invoice or make an instant payment via our secured payment gateway
5. Upon confirmation of payment, a programme manager will get in touch with you at least three days before the  programme commences.
Faculty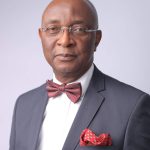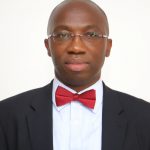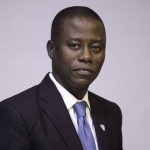 Testimonials