Overview
The Advanced Management Programme (AMP) is focused on refining key management and leadership
skills. The programme encourages participants to view their business environment and the world from a different perspective where assumptions are challenged, and new opportunities revealed. The learning methodology and diverse network enhance the experience of participants.
Learning Objectives and Benefits
Develop compelling business strategies from opportunities uncovered in learning and interacting with a diverse mix of professionals.
Learn to lead people to peak performance in challenging environments, by aligning the organisation with a shared vision.
Understand the top-level tools necessary to manage and monitor organizational performance.
Identify the ethical issues in every aspect of their organisational operations.
Learn realistic and time-honoured methods of coping with ambiguity and uncertainty in today's business world.
Develop the skill to strengthen or modify company culture when required.
Who should attend
The Advanced Management Programme is for Executive Directors and General Managers who are preparing to lead multifunctional organisations. It is a transformational experience that helps participants perfect their leadership capabilities such that they can advance their organisations, knowing which levers to pull to create an environment that delivers on set objectives. The programme prepares senior executives for the role of chief executive. Typical AMP participants are direct reports of CEOs of companies with an annual turnover of N1 billion. The programme features General Managers, directors and second level CEO reports of companies with annual revenue over N30 billion, who are preparing for higher responsibilities.
Structure and Curriculum
The Advanced Management Programme runs for one week a month over 5 months.
Module 1: Authentic Leadership for Organisational Effectiveness
Leadership competencies for organizational effectiveness
Driving competitive advantage through people leadership
Creating a culture and a climate for high performance
Building and leading effective teams in a multigenerational setting
Organisational learning and resilience
Module 2: Driving Strategy and Innovation
Developing and managing winning strategies in a turbulent environment
Competing with analytics
Developing and managing innovation capabilities
New business opportunities in a turbulent environment
Managing flawless execution
Module 3: Levers for Delivering Business Effectiveness
Corporate diplomacy
Stakeholder engagement
Globalization and Environmental Volatility
Leading change
Effective negotiation
Module 4: Driving Corporate Performance
Evaluating and improving performance
Corporate governance and ethics
Driving operational and service excellence
Risk management in a turbulent environment
Delivering superior customer value
Module 5: Developing International Business Mindset
This module is a one-week immersive experience with sessions taken at IESE Business School. In addition to taking sessions in international business and expansion, this module also involves group work, business games and experiential tours to leading companies in the region.
The Economic World
Emerging Markets: China and Africa
Entrepreneurial Leadership
How to Acquire Resources
Creating Value Through International Expansion
Admission process
Complete an application form online or make a request to execedsales@lbs.edu.ng
All applications undergo a thorough screening process prior to confirmation of admission
The Programme Manager will get in touch with you as soon as an admission is granted.
Faculty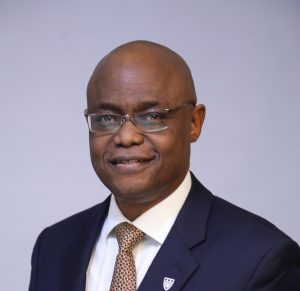 Dr Akin Oparison
Academic Director
Testimonials
---

The  Advanced Management Programme is transforming
Lawrence Amadi Partner, KPMG
Upcoming Sessions and Contact
|5, August, 2022 – 27, January, 2023|
For more information, please contact Obinna on 08086726686 or send an email to execedsales@lbs.edu.ng